LOCKSMITHS ST KILDA RESIDENTS CAN RELY ON
There are few things more distressing than being locked out of your house or business, particularly if you really need to get something from inside, it's late at night or you don't have anywhere else to go. Broken keys and emergencies are two things that don't wait to fit into your busy schedule. Let us take the hassle out of an already stressful time.
If you find yourself locked out in the cold at any time of the day or night, our reliable team at ASAP Locksmiths are located only 2km away in neighbouring suburb Windsor and can help you in any emergency involving a lock or key and access control as quickly as possible.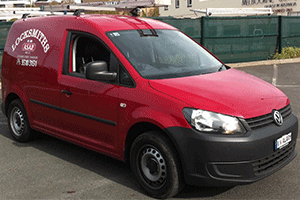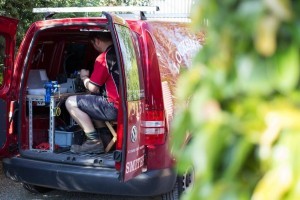 WHY WE'RE THE LOCKSMITHS OF CHOICE
We are professional and friendly locksmiths that St Kilda residents use every day to get inside their property when they have no other option. That's because we have the expertise and unrivalled knowledge and ability to help anyone get inside their home when it's difficult to do so.
In addition to emergency locksmith services, we also offer St Kilda locals a comprehensive range of lock, key and security solutions. Whether you require a replacement car key, an automotive locksmith, home alarm installation, general access control, or anything in between – we're here. For example, if you're interested in enhancing your home or business security without overinvesting, we can present you with a range of budget friendly options. We also have a Company Private Security Registration – your mark of assurance that we're trusted and cleared by the state's highest authorities.
Just reach out to our expert team to discuss our competitive prices and we'll find you the perfect solution to suit your needs.
IN NEED OF AN EMERGENCY LOCKSMITH? GET IN TOUCH AND EXPERIENCE THE ASAP DIFFERENCE
At ASAP Locksmiths, we are proudly a family business that provides full and complete after-hour locksmith services– and have been helping out residents across the greater Melbourne area since 1984.If you're ready to discuss your general access control and emergency locksmith needs, then get in touch. Don't trawl the internet on your smartphone while you wait out on your porch in the cold and dark: have our number handy and we'll help you out.Our locksmith services extend throughout: St Kilda, Armadale, South Melbourne, Port Melbourne, Prahran, Windsor, Hawthorn, Toorak, Oakleigh, Brighton, Caulfield, and beyond!
ASAP Locksmiths service many south-eastern suburbs including the following suburbs close to St Kilda:
Albert Park
Balaclava
Elsternwick
Elwood
Middle Park
Ripponlea