NEED A LOCKSMITH IN BRIGHTON?
Our team at ASAP Locksmiths want to give you the best possible experience when it comes to fixing a broken lock or replacing a missing key. We know how stressful these situations can be, so when you contact us to secure the services of a locksmith we are sure to have you taken care of in absolutely no time. Based just minutes away from the centre of Brighton, we are usually able to reach clients in the area minutes after dispatch, any time of the day or night, thanks to our trustworthy after-hour emergency locksmith service.
When you call the team at ASAP locksmiths for your emergency security, access control and rekeying needs in Brighton, you can be sure that you'll be receiving a high-quality and affordable service. When you come to us, you'll be accessing your home or vehicle easily and effectively once again, and you won't be wincing every time you look at your bank account. We use high quality yet budget-friendly parts, components and blank keys from world leading brands. We provide our after-hour locksmith services quickly, affordably and professionally, and each of our vehicles are fully stocked with all the equipment we need to get the job done right away. From car key replacements and rekeying, to access control and home alarm systems, we can meet all your requirements with reliable and long-lasting solutions, all over Melbourne.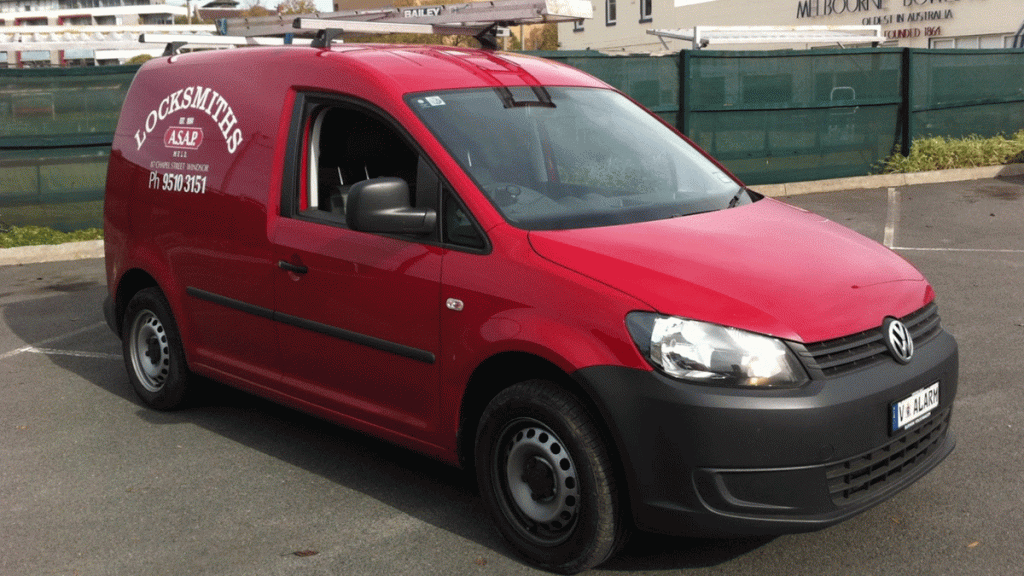 Mobile locksmiths ready to come to you!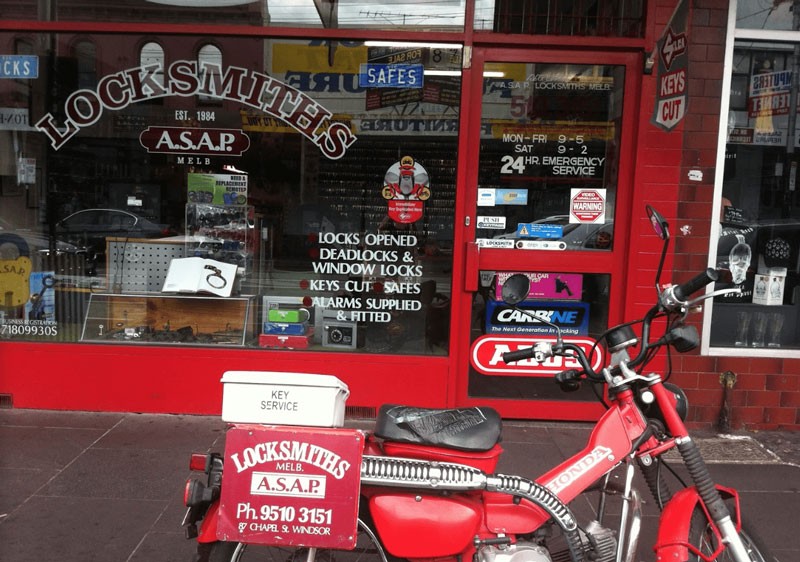 Visit our Locksmith shop on Chapel Street.
Registered and Reputable Locksmiths You Can Trust
When looking for a locksmith in Brighton, we recommend choosing a fully screened and registered professional to ensure you are dealing with a reputable provider. All ASAP staff are fully licensed for your security and peace of mind, and our business holds a Company Private Security Registration, demonstrating our commitment to providing quality security solutions in critical circumstances. We take the safety of our customers seriously, and only provide products and services that meet the strictest standards of quality across the board.
This means you can enjoy true peace of mind knowing that only the best in the business are attending to your rekeying, general and emergency locksmith needs at your Brighton home or business.
Enquire About Our Locksmith Access Control Services and Rekeying in Brighton
Are you in need of any of our emergency, rekeying, or access control services, or have any questions? Get in touch with us at (03) 9510 3151 or email sales@asaplocksmiths.com to organise a free quote. We'd be happy to talk to you about the exact service you require — our team can provide the best possible help once we've discussed your needs whether it be domestic, automotive or anything in between.