Need a locksmith ASAP? That's us! Here at ASAP Locksmiths, we understand the urgency of being stranded without any way to access your vehicle or property, or the prospect of having your property broken into. We know you have things to do, and waiting around for a locksmith to show up shouldn't be one of them.
It's why we've made it our business to attend to each call promptly, efficiently, and professionally. Whether you need locks opened or replaced, house or car keys copied or replaced, a home or commercial alarm installed, or anything in between—we've got you covered.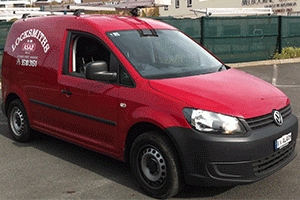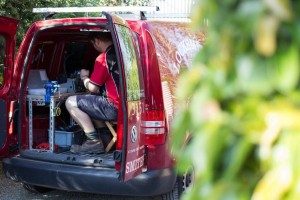 Melbourne CBD's Locksmith of Choice
Top reasons Melbourne CBD locals choose ASAP Locksmiths include:
A long-standing reputation as an Australian-owned, family-operated business established in 1983.
A trustworthy provider of locksmith and rekeying services in the Melbourne CBD community with a team of fully licensed, insured, and highly experienced lock technicians.
100% satisfaction guarantee on our service and craftsmanship.
Available 24/7, 365 days a year.
Locally based technicians in the Melbourne CBD
Full after-hours service.
If you're in urgent need of security or alarm help, car key replacement, domestic or automotive locksmith or rekeying services in Melbourne CBD, don't wait. Call ASAP Locksmiths right away, no matter the time or day, on 03 9510 3151.
Emergency Locksmith in Melbourne CBD
There's never a good time for an emergency, which is why it's essential to have a trustworthy emergency locksmith service you can rely on in your back pocket.
ASAP is our name, and ASAP is how we operate. Not only can you reach us 24 hours a day all year round, but we're also never more than a few minutes away from the centre of Melbourne CBD.
Our after-hours locksmiths are always fully equipped with the necessary tools and parts so they can fix the problem quickly and efficiently on the spot.
Call us on 03 9510 3151 or email us at sales@asaplocksmiths.com.au to find out more.
ASAP Locksmiths service many south-eastern suburbs including the following suburbs close to Melbourne CBD:
Albert Park
Docklands
Middle Park
Parkville
Southbank
South Melbourne