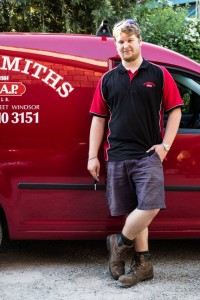 At ASAP Locksmiths, we understand that your house is truly your castle – and you want to keep it as safe as possible. To that end, we can provide you with professional installation of excellent alarm systems that Melbourne families trust to keep their homes safe and sound.
We employ a team of trained experts that are truly happy to examine your current household setup and determine the best way to install a system that meets your individual needs. Our in-depth knowledge of alarm systems means we can provide a solution that will keep your property secured and make you feel as safe as possible in Melbourne, all at a competitive price that won't break the bank. We understand that high standards are of utmost importance when it comes to safety, so put yourself in the hands of our professionals and enjoy a result that you can rely on when you need it most.
Protect your home and earn peace of mind
Whether you are looking to have a wireless or wired alarm system installed, ASAP Locksmiths has you covered. We excel at quick, affordable and efficient home alarm installation of a variety of different systems: our experts will go out of their way to avoid any inconvenience to you so that you experience minimal disturbance to your normal routine. Generally, you won't even notice us while we work, and the only evidence that we were ever there will be a fully functional and secure home alarm that is ready to keep you and your family protected at all times.
If you want to take a comprehensive approach to your security needs, we can offer brand new locks and key changes for your premises along with a range of other professional locksmith services.
Find out more
If you have any questions about the kind of systems we can install or the services we provide, feel free to call us at 03 9510 3151 or send an email to sales@asaplocksmiths.com.au. We'll discuss your installation needs and provide a free no-obligation quote, wherever in Melbourne you happen to live.