Talk to us if you need a locksmith in Port Melbourne
There have been plenty of advances in security and building technology, but there has long been a single constant when it comes to the safety and security of your home: the humble lock. As reliable and long-lasting as locks are, they still can pose a problem for some home owners, and if you're having a problem with the locks and keys in your home or vehicle then you should talk to us at ASAP Locksmiths. Whether it's a small repair, a simple replacement or a total security makeover, we're here to help.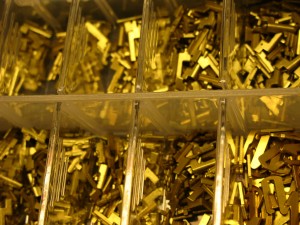 When you book us in, you're booking in a locksmith in Port Melbourne who is sure to help you out in a professional, friendly and affordable manner. Our team know what it feels like to be locked out, to have security breached or to otherwise have property access compromised. That's why we treat each property carefully, as though it were our own. We offer a huge range of services: if you're looking to get car keys replacement or locks changed, need duplicate keys for your home or vehicle, need new locks fixed for doors and entranceways in your property – or any other locksmith services – then we can help you out.
Get in touch with us at 03 9510 3151 or send an email to sales@asaplocksmiths.com.au if you've got any questions about our services – or if you want to book in a locksmith that will help solve any lock problems you have.