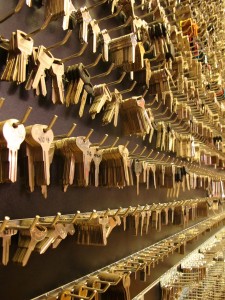 Dropped your vehicle's keys down a drain? Just can't seem to find your key ring anywhere? Want a spare to give to another driver? Our team at ASAP Locksmiths are just the people to talk to. We are a team of car locksmiths based in Melbourne that is ready to attend to your job in absolutely no time. It's truly easy for us to supply you with a replacement of your keys, particularly if you need them right away: we endeavour to provide our services whenever and wherever our customers require them.
The car locksmiths you can trust in an emergency
We are proud to provide a fast and reliable service to our customers, seven days a week. If you would like a new set of transponder car keys cut or simply need a replacement for an older vehicle, talk to us at ASAP Locksmiths. With extensive experience to rely on and plenty of equipment at our disposal, we offer a dependable and affordable service that will get the job done to the highest standard. We know that our customers want access to their vehicles at all hours of day or night, so we're prepared to help you out whenever you have a problem.
Get in touch with us today
Whether you are in need of a transponder or replacement keys, require any other automotive services or would just like to make a general enquiry, give us a ring at 03 9510 3151 or send an email to sales@asaplocksmiths.com.au and we will be more than happy to help you out. Be sure to add us to your address book before you encounter any kind of problems: it's often the case that our customers discover us only when they need us, and having quick access to our services will end up making the entire process a lot quicker and easier.
Providing you with a completely stress-free experience is central to our services, and we will go above and beyond to make sure any issues are solved quickly with no sacrifice on quality.
Whatever you need, whenever you need it — contact ASAP Locksmiths today and rest easy knowing you are in the hands of professionals.